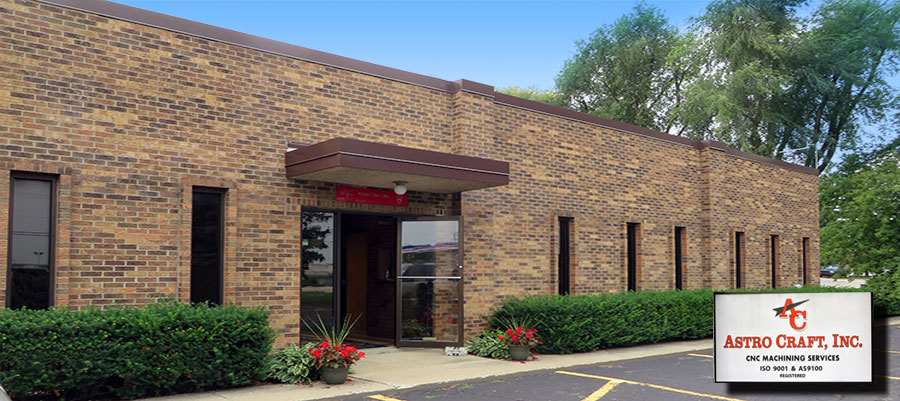 About Us
Starting Up
Since 1968, Astro Craft, Inc. has provided custom machining services to OEMs requiring machine parts and mechanical assemblies. From a modest 3,500-square foot facility, Astro Craft provided prototype and production part orders to the automotive service, spray painting, packaging and copying equipment industries.
Setting the Standards
Continual reinvestment in equipment and work holding innovations made efficient part production possible. In 1974, the first numerically controlled machine was installed. Over the next ten-plus years, the continued increase in customer orders led to an expanded 10,000-square foot facility featuring a combination of 10 computer-controlled mills and lathes. The standards of Quality, Delivery and Competitive Pricing were set.
Focusing on Customer Needs
In the late 1980's, Astro Craft met the challenges of an expanded customer base that included the communications, healthcare, high-speed packaging and aerospace industries. These technology leaders demand increased quality, concise communication and economical components.
The manufacturing, quality and customer service positions have been staffed with engineering personnel to better serve these needs. An ISO compliant system was set in place to accommodate the numerous customer quality requirements and audits.
Implementing
Management personnel were trained in Lean Manufacturing and 5S organizational techniques. The plant was increased to 15,000-square feet and reorganized into 23 state-of-the-art CNC machining centers.
CAD/CAM part programmers use powerful workstations to import your part designs and turn them into reality. The programs are downloaded via the DNC link to CNC machining centers. Production CNC mill/turn centers provide our customers the option of procuring their higher volume, precision parts, here in the USA.
Manufacturing, quality control and administration communicate seamlessly through a local area network. Customer and company data are secure and backed up on a main in-house server.
Our Quality Control System evolved into ISO9001/AS9100 Registration in 2004. Since this milestone, our Quality staff have worked with management and employees to foster an environment dedicated to continuous improvement.
Moving Forward
We will remain focused on the standards of Quality, Delivery and Competitive Pricing and continue to adapt our business strategies into the future. We are determined to remain a viable supplier to our current and new customers in an increasingly competitive market.
Partner up with us and let our machining services benefit your organization.
Astro Craft, Inc.
7509 Spring Grove Rd
Spring Grove, IL 60081
Ph: 815-675-1500
Fax: 815-675-1600